Teachings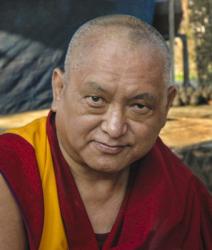 By Kyabje Lama Zopa Rinpoche in Tara Institute, Australia, June 3, 2006
Lama Zopa Rinpoche gave these teachings at Tara Institute, Australia, June 3, 2006.
Chapters:
How the Kopan Courses Started •
The Qualities of the Bhumis •
Developing Guru Devotion •
Developing Lam-rim Realizations •
The Kindness of Sentient Beings •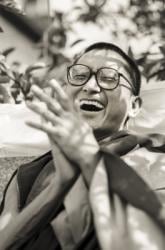 By Kyabje Lama Zopa Rinpoche
Rinpoche answers questions from students at a Dharma center about the lam-rim.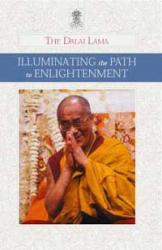 By His Holiness the Dalai Lama in Los Angeles, CA 2000
Commentary on two core lam-rim texts by Atisha and Lama Tsongkhapa.
Chapters:
Illuminating the Path to Enlightenment •
Illuminating the Path to Enlightenment: Foreword •
Illuminating the Path to Enlightenment: Prologue •
Chapter One: General Introduction •
Chapter Two: Features of the Lam-Rim Teachings •
Chapter Three: Relying on a Spiritual Teacher •
Chapter Four: Becoming inspired to practice Dharma •
Chapter Five: Refuge, Karma and Precepts •
Chapter Six: Seeking freedom from cyclic existence •
Chapter Seven: Cultivating the altruistic intention of Bodhicitta •
Chapter Eight: The ceremony for generating Bodhicitta •
Chapter Nine: Bodhisattva outlook and action •
Chapter Ten: The Perfection of Wisdom •
Appendix 1: A Lamp for the Path to Enlightenment •
Appendix 2: Lines of Experience •
Illuminating the Path to Enlightenment: Notes •