Teachings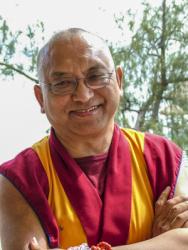 By Kyabje Lama Zopa Rinpoche in Kopan Monastery, Nepal, 2000
A teaching on how to practice bodhicitta in daily life, given at the 33rd Kopan Meditation Course.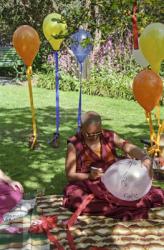 By Kyabje Lama Zopa Rinpoche
How every action with bodhicitta motivation collects infinite merit and creates the cause for enlightenment.
In this commentary on the seven-point mind training, Geshe Jampa Tegchok explains how we can abandon self-cherishing and develop compassion.
Chapters:
The Kindness of Others: Editor's Introduction •
Chapter One: Motivation •
Chapter Two: The Seven-Point Mind Training •
Chapter Three: The First Point - The Preliminaries as a Basis for the Practice, Training in Bodhicitta •
Chapter Four: The Second Point - The Actual Practice, Training in Bodhicitta •
Chapter Five: The Third Point - Transforming Adverse Circumstances into the Path •
Chapter Six: The Fourth Point - The Integrated Practice of a Single Lifetime •
Chapter Seven: The Fifth Point - The Measure of Having Trained the Mind •
Chapter Eight: The Sixth Point - The Commitments of Mind Training •
Chapter Nine: The Seventh Point - The Precepts of Mind Training •
Chapter Ten: Conclusion •
Appendix: The Seven-Point Mind Training •
Bibliography and Recommended Reading •