Teachings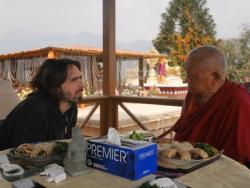 By Tenzin Ösel Hita in Jamyang Buddhist Centre, London, UK
In this talk, Tenzin Ösel Hita discusses the inner values which enable us to live a meaningful, peaceful and harmonious life.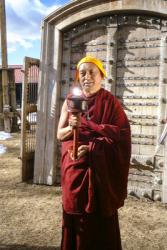 By Kyabje Lama Zopa Rinpoche in Boulder Creek, California, 1997
In this excerpt, Lama Zopa Rinpoche explains that a happy life is due to good motivation and actions which bring good results.
By Lama Thubten Yeshe in Melbourne, Australia 1975
Teachings and meditations given by Lama Yeshe at a five-day meditation retreat in Australia.
Tags:
retreat, session breaks, meditation, ego, attachment, projection, buddha nature, beauty, q&a, delusions, equilibrium, tong-len (exchanging self and others), wisdom, prostrations, motivation, breathing meditation
Chapters:
Ego, Attachment and Liberation •
Ego, Attachment and Liberation: Editor's Introduction •
Chapter One: Making Space for Wisdom •
Chapter Two: Techniques for the Meditation Session and the Break •
Chapter Three: Give Your Ego the Wisdom Eye •
Chapter Four: Your Mental Bureaucracy •
Chapter Five: Questions and Answers •
Chapter Six: Every Problem on Earth Comes from Attachment •
Chapter Seven: Developing Equilibrium •
Chapter Eight: Taking Suffering and Giving Happiness •
Appendix and Bibliography •